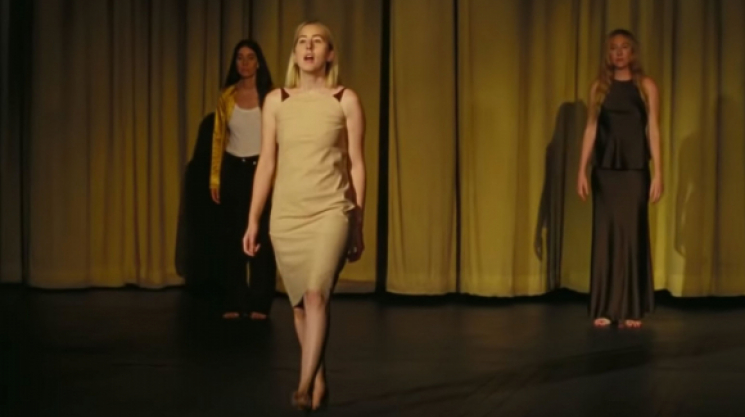 Mon, 11/25/2019 - 15:00 by karyn
Haim have been crafting some of the more wonderful and diverse pop music of the last few years. They've jumped from shuffle-ly dance pop to Lauren Canyon flower children folk to 90s style alt rock, and sometimes within the same song. Alana, Este and Danielle Haim each represent one piece of a perfect triangle, each bringing something unique to the band that defines it as a whole. You can't really pinpoint exactly what Haim is musically so the best option to use as a descriptor is often family. Their new single, "Hallelujah," is about this. Each sister takes a verse to sing about something that had brought them together or forged a stronger bond between them. It's a beautifully number, reminiscent of Dixie Chicks, with the sisters showing off the magic that happens when siblings sing together over a lightly picked guitar part. 
The video, also released last week, adds another clip to an ongoing collaboration that no one really could have seen coming. Three videos deep now Haim has worked with the masterful Paul Thomas Anderson, who has created a bit of a visual template for the band. As a director who is known to showcase all different facets of LA, it's kind of a perfect marriage between songs, sights and band as Haim have always oozed this cool girl Los Angeles vibe since the start of their career. 
Like Scorsese and DiCaprio before them, here's hoping that we only see more of these Haim and Anderson collabs in the future, but more importantly, here's hoping that Alana, Este and Danielle keep continuing to expand on the promise of their debut record and keep on exceeding themselves as artists, performers and family. Hallelujah.