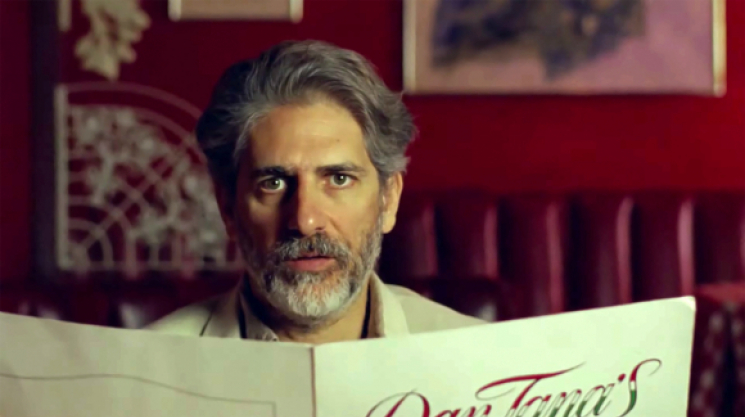 Tue, 10/22/2019 - 10:33 by karyn
The theme of regret that comes with age is pretty common for artists as they themselves get older, and now Holy Ghost! tackle that theme head on with their new video for single "Heaven Knows What" from their latest album, Work. With the help of Sopranos star, and writer and director in his own right, Micheal Imperioli, and his son, Vadim, the video looks back at one man's relationship with his younger self. With its still compositions that juxtapose the younger Imperioli and his older version as they share a similar moment in a restaurant that he has frequented for years, the video show's how even such a simple thing as eating a favourite meal is made all the more complicated filtered through the lens of aging.
Directed by Will Janowitz from a concept by Holy Ghost! frontman Alex Frankel, it's a beautiful exploration of, as Frankel puts it, "being stuck in the loop of being sorry". Whatever the older Imperioli has to apologize for to his younger self remains ambiguous, but the emotion on display, and in its gorgeous soundtrack, gives us enough of a hint to intuit the sentiment to help break this loop.