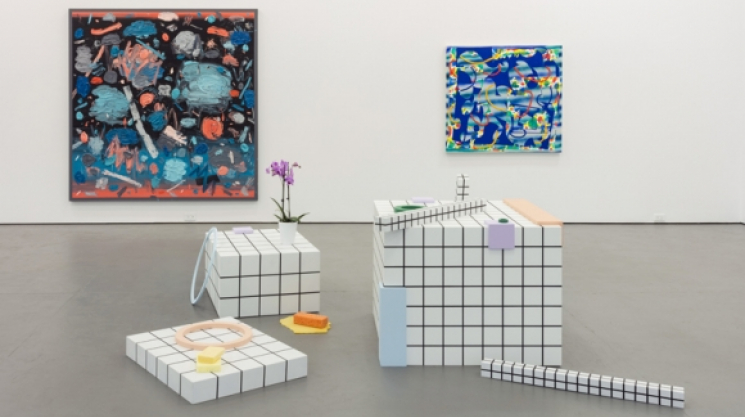 Fri, 08/11/2017 - 15:38 by karyn
Curated by Benjamin Klein, Come As You Are is the latest exhibition at Montreal's Galerie Antoine Ertaskiran. The essence of the group show residing in the contrasting practices of participating artists Trudy Benson, Annie Descôteaux, Brian Hunter, Corina Kennedy, Chris Kline, Shawn Kuruneru, Leopold Plotek, Emily Shanahan, Russell Tyler and Ambera Wellmann, it will have you reflect on the relationship between various contemporary styles and concepts. The dynamic range of colors in the presented artwork reaches its ultimate contrast when displayed against the bright white walls of the gallery. Don't be surprised if some of the arrangements feel more insistent than others; every aspect of the exhibition is given du consideration, adding countless layers to the conversation Klein aims to initiate within the arts community.
Galerie Antoine Ertaskiran, founded in 2012, is located in Griffintown; one of Montreal's thriving neighborhoods. Easily accessible by public transit, you can pop by the exhibition Tuesday through Saturday, 10:00 am to 5:00 pm, or schedule a visit by appointment ([email protected]). Come As You Are will run until August 12th, 2017.
For more information on the exhibition and the participating artists, click here.
Come As You Are
Galerie Antoine Ertaskiran
1892, rue Payette, Montreal, QC
www.galerieantoineertaskiran.com