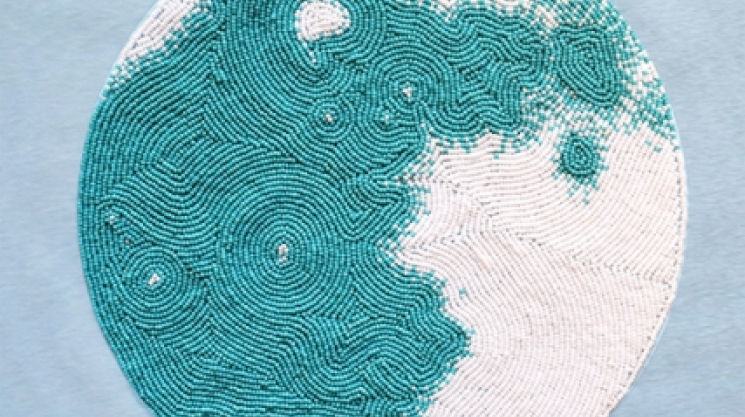 Mon, 08/07/2017 - 14:24 by karyn
Out of Repetition, Difference is a group exhibition curated by Lauren Fournier, Toronto-based contemporary writer and conceptual artist. Presented for the first time at Zalucky Contemporary, the show reflects on the historical authenticity, but also the future of recent feminist practices and is composed of works by emerging and mid-career women artists Katherine Boyer, Hazel Meyer, Petrina Ng and Sona Safaei-Sooreh.
"Converging as ritual objects, the works in this exhibition re-iterate and re-contextualize compulsive repetition: the repetition of mourning, of capital, of pageantry, of desire, of consumption, of craft, to new effects. The artists explore what it means to practice tradition and to practice ritual, to practice commodification and to practice critique," says Lauren Fournier, Guest curator.
Out of Repetition, Difference opens a discussion on the notion of iterability - that there's a possible change or transformation in every repeated action - and the role it plays in radical theories in feminist, queer and post-colonial traditions.
Located on Dundas St. West in Toronto, visits to the Zalucky Contemporary can be made from Wednesday to Saturday, 11 am to 6 pm, or by appointment ([email protected]). Out of Repetition, Difference will run until August 19th, 2017. For more information on the exhibition and the participating artists, visit their website.
Out of Repetition, Difference
Zalucky Contemporary
3044, Dundas St. W, Toronto, ON