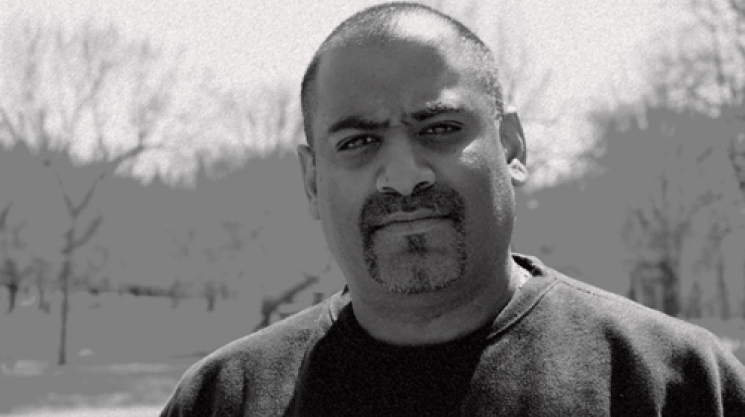 Mon, 05/02/2016 - 12:08 by karyn
Montrealer Dave Blake, aka DJ Storm, is a DJ, turntablist, producer, drummer and audio engineer with over 25 years of music industry experience -- notably as a member of the pioneering hip hop group Shades of Culture. Raised by Jamaican and Trinidadian parents, he spent most of his childhood and teenage years on a baseball diamond that led to a scholarship in the US, before getting hurt and turning to music. A few names he's worked alongside include DJ Qbert, Eminem, The Roots, KRS-One and The Backstreet Boys. 
Where do you live?
Notre-Dame-De Grace. NDG, baby!
Favorite breakfast Spot?
My parents' kitchen. Either my mom's Caribbean-style feast with akee and saltfish with doubles or my father's French Toast! Favorite Late-night eats? Kojax on Ste. Catherine Street. After a night out of any kind it's my go to place for late-night eats. Yero Pitas – no tomatoes and mild sauce. Like their slogan says: "A real taste from Greece."
What are some of you favorite things to do in the city?
Life is so busy that you never take time to enjoy your city and surroundings, so what I try to do is take advantage of our wonderful restaurants and beautiful city by trying new bars and places to eat with friends and/or family. I also enjoy taking in sporting events and shows on a somewhat regular basis as well. Mont Royal is where I recharge the batteries with some fresh air & relaxation through long walks. Lastly, I love to play hockey and visit a batting cage where I can try to tear the cover off the ball for an hour or two!
Where is your go-to place for clothes shopping?
I've never been the fashion guru type as I keep it pretty simple that way, but when I do look for shirts, I tend to find things that fit me best at Banana Republic. Admittedly, even their jeans are comfortable. As for shoes, Sports Experts tends to be my place of choice for my Asics.
Drink of choice?
Jack & Coke is easily my favorite drink!
Favorite local gallery or artist?
There are too many artists to mention, so I hope I don't offend anyone by singling out my two favorites: Beeforeo Smart and Akira (RIP) are two artists who's work I really enjoy. The thing I like the most about their work is their originality and perspective. Art is a matter of perception and when I see what they do, it really speaks to me.
What do you love about your neighbourhood?
NDG is where I grew up and it's a place where everyone seems to know one another directly or indirectly. It's a tight-knit community and there is a real sense of family. The parks are beautiful, the activities are endless, the restaurants are second to none, and there's a real sense of togetherness. When people talk about NDG on a whole, it's said with pride.
What is a spot that no longer exists that you really miss?
I could mention endless spots, but I'll say Picasso's Restaurant tops the list of places that I miss most. People from all over the city came there to eat after a night out and you could run into just about everyone on a regular basis as it was the go-to place for years!
What's a new place that you've discovered?
These places are not necessarily new to me, but for others who may not know of them, Pasta Casareccia (NDG) & Bistro Nolah (DDO) are the two places that everyone needs to visit for themselves. Pasta Casareccia has some of the best Italian food you'll ever eat and anyone who likes Cajun food needs to visit Bistro Nolah in a hurry. You won't be disappointed. Great food, service and prices!