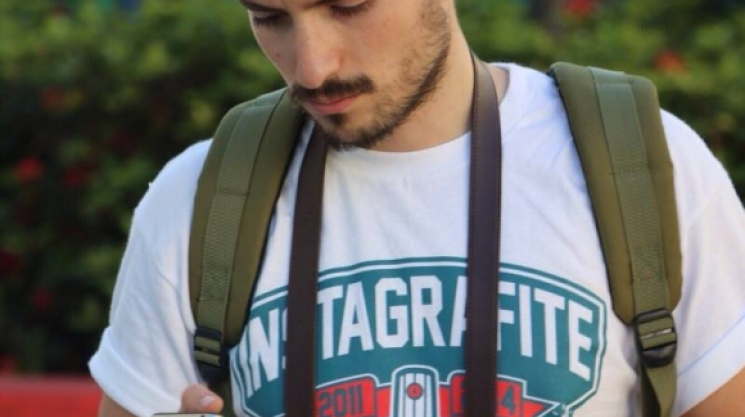 Mon, 05/30/2016 - 12:11 by karyn
The Local: a tête-à-tête with some of the scene's hardest working heroes.
Completing his Bachelor in Fine Arts at Concordia University in Montreal, and with an extensive knowledge of the practical and digital Arts, Adam Vieira joined Station 16 Gallery in 2011 to help diversify the silkscreen printshop and introduce fine art printing on paper. Adam is now the Creative Director and Co-owner of Station 16. 
Where do you call home?
I live in Montreal, Sud-Ouest, or Point-Saint-Charles to be more specific.
Go-to breakfast spot?
I'm usually up early and eat a small breakfast at home, but when I do have breakfast out I hit up Lawrence on St. Laurent. Their scones, that's why. 
Go-to for a late-night bite?
Favourite late night eats is definitely Le Bremner in Old Montreal. The food's always great, and for an Old Port spot it's not pretentious or snobby at all. 
Favourite things to do around the city?
I love biking around the city. It's my favourite mode of transport in the city, and my daily commute brings me by the canal and the Five Roses building, which offers a great view of the city. It's also my favourite way to explore the city and discover new street art and new restaurants or stores. 
Go-to place for clothes?
I shop all over, but Zara and Off the Hook are personal favourites. 
Drink of choice?
Drink of choice is definitely coffee and Nigroni.  Not at the same time.
Favourite gallery?
Station 16 Gallery of course! 
What do you love about Montreal?
I think the thing I love most about Montreal is its summers. There are just so many things happening and people are so happy! I never like leaving this city during the summer.
What's a spot from Montreal's past that you really miss?
That's a tough one. I'm not really a creature of habit. I like to change with the times… does that make sense? 
What's a new place that you really enjoy?
CrewCafe at Crewlabs. It's a cafe / workshop for designers. But the food and space are amazing. Seriously, it's in an old bank. Even just to kill some time and surf the net. 
How do you think the city has changed over the years?
I can't speak for the whole city, but I've been on St. Laurent for about ten years, and I've seen a big change here. The street's always had it's up and downs, but recently a lot of the restaurants and night clubs of old have shut down and moved on. In it's place, I'm seeing a lot more design offices and cafes, which means St. Laurent may be turning into more of a daytime destination as opposed to a nighttime one. Areas go through changes like these, and you need to just follow the flow.