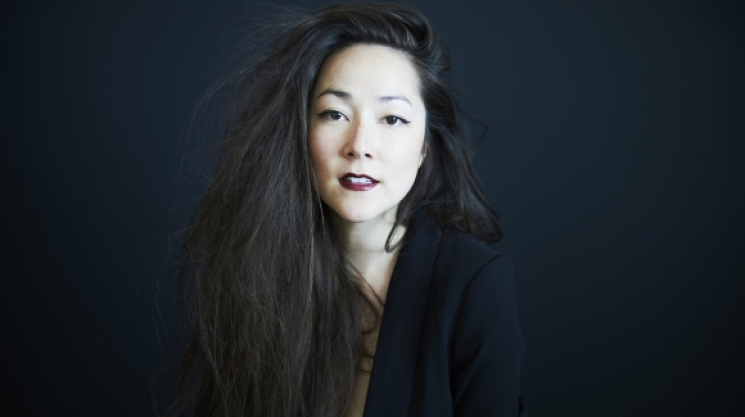 Mon, 06/19/2017 - 07:04 by karyn
The Local: a tête-à-tête with some of the scene's hardest working heroes.
Where do you call home? 
Toronto-- Brockton Village.
Go-to breakfast spot?
Oh man, there are a few. Three of my favourites, from West to East: Mitzi's Café, Luna Café, Lady Marmalade.
Go-to for a late-night bite? 
Wallflower. I love the atmosphere, menu, staff and soundtrack. I feel very happy there, whether I'm sipping a drink by candlelight or sharing a meal and deep, late-night talks with someone. I'm super into pie as well and had my first slice of shoofly pie there. It was delicious.
What are some of your favourite things to do in the city? 
Walk it! I love Queen West the most, but also Roncesvalles, Dundas West, Little Italy, Lower Ossington, Trinity Bellwoods Park, Kensington Market… I love to walk those general areas on any kind of day and shop or snack at any of the bajillion amazing places along the way. I also freaking love seeing movies and downtown T.O. has great cinema options, from IMAX 3D in Yonge-Dundas Square to the delightful Royal in Little Italy or Revue in Roncy.
Go-to place for clothes? 
I'm a second-hand-store kinda woman and will pop into any Value Village, Salvation Army or vintage shop I find. I found a fantastic dress in what I thought was an antique furniture store on Roncesvalles called Mrs. Huizenga and, lo and behold, they have this awesome vintage clothing section. I've also had great luck at Black Market on Queen St.
Drink of choice? 
Red wine.
Favourite local gallery or artist? 
Steven Chmilar is one of the most brilliant, talented artists I know. He does these incredible oil paintings that are at once whimsical and also feel deeply philosophical/social/political. Taking them in is a surreal experience, like looking at your dreams. He also has a series of hilarious and beautifully done pencil and ink sketches that are in the style of antique advertisements for absurd products and services. (Check out his instagram, @stevechmilar). I've been lucky enough to pose for two of his paintings and he is always so gracious about me giving my time to pose. I'm not sure he realizes how much it means to me to be a part of his art, which I am so in awe of.
Favourite good cause? 
The Malala Fund. I believe that equal access to quality education is paramount to saving the world as is raising up all the girls and women in the world to a place of equality, education, freedom, confidence and respect.
What do you love about your city?
There is so much variety with the different neighbourhoods and it's all quite walkable. I love the amount of creativity threaded throughout the city with art, music, cuisine, fashion. There is always something to do, see, eat, discover. 
What's a spot from the past that you really miss? 
It's not from Toronto, actually, but taking a walk down memory lane, there's a spot from my childhood in my hometown—I was born in Victoria, B.C., but lived in E. Sooke and went to school for the first few years in Langford. There was a diner near my first school called Yummy's. My mom, brother and I would sometimes get clam chowder and sandwiches with alfalfa sprouts.
Likewise, what's a new place that you enjoy? 
Doomie's!!! VEGAN FAST FOOD, YESSSSSS!
Who is someone who has really inspired you in your career?
D.W. Waterson.
What do you love most about playing Meagan on That's My DJ?
Permission from my character and my director (D.W.) to be reckless, passionate, impulsive, and to go deep.