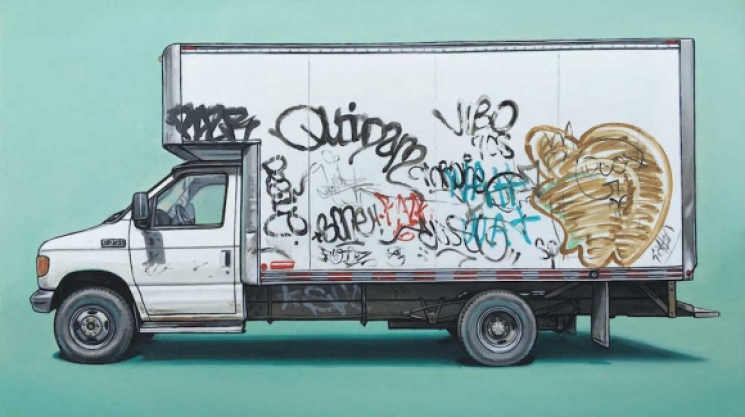 Thu, 09/29/2016 - 15:50 by karyn
Tonight at the Matthew Namour Gallery in Montreal is the opening of artist Kevin Cyr's solo exhibition, featuring his realistic paintings of the city's eclectic mix of graffitied trucks and vans.
"Cyr's first solo show in Montreal pays Hommage to what gives the city its unique & vibrant character. This new series of oil paintings uses imagery of Montreal's modern day workhorses to talk about the space: 'One can tell a lot about an area by the types of vehicles seen on its streets'."
It's happening now, so head on over to check it out! 
Galerie Matthew Namour
217 Boulevard Saint Laurent in Montreal
6-9pm