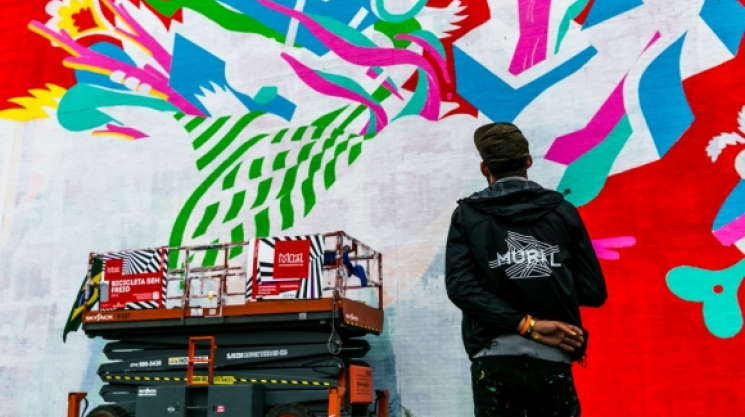 Fri, 06/10/2016 - 12:13 by karyn
It's Grand Prix weekend in Montreal! But if you're like us and the Crescent Street X race car scene isn't your thing, don't sweat it... it's also Mural Fest 2016! St. Laurent has been closed to traffic, and shops, bars and restos will be spilling out into the street. Head over to watch artists from all over paint amazing murals in real time, check out outdoor exhibitions and DJ sets (A-Trak's back home in MTL and playing on June 12th!), sign up for some pretty interesting conferences (MissMe's giving a talk on June 16th), or even take a guided tour of the murals.
Tonight from 5-11 PM at 3485 St. Laurent, Embassy MTL is celebrating the 40th anniversary of the Big O Pipe with a pop-up shop and vinyl sets by Pipe Fiends authors Barry Walsh and Marc Tison. Plus, you can check out some amazing artwork by Montreal artist Chris Dyer, whose new colouring book just dropped last night!
Mural Fest 2016 is taking place June 9th to 19th on St. Laurent Blvd.
For the full schedule, check out 16.muralfestival.com.