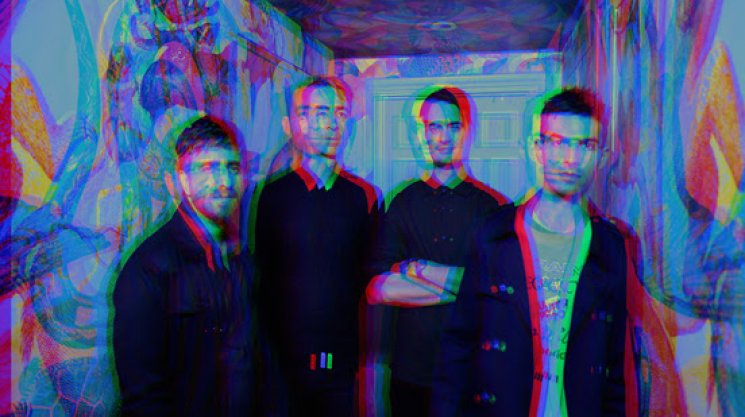 Thu, 10/03/2019 - 16:43 by karyn
Twenty-five years is a true milestone of an anniversary. The silver anniversary, to be exact. Most people don't stick with things for more than 25 days, much less years, especially when we are talking about the band you started in high school. Here we are though, 25 years in, and beloved LA-based band Phantom Planet are going strong. The band did take a hiatus after the release of their 2008 album Raise The Dead to indulge in their own personal work, but have recently gotten back together and just released the new single "Party Animal". You will definitely know the band as the performers of the theme song of the 00's hit dramedy The O.C., but some others will know them more as purveyors of some of the best pop songwriting of the last couple decades.  
"Party Animal" picks things up right where the band left them with Raise The Dead. It's a jagged number buoyed by lead singer Alex Greenwald's confident vocal melody, inspired by a modelling shoot he was doing in Brazil, dressed in all animal prints and thinking to himself, "You are part animal, part party animal," to get into the spirit. It's rare that a joke can inspire something as fresh and fun as this song, but here we are. Phantom Planet is gearing up for so much more as their silver anniversary continues on, and with the release of "Party Animal," it's something that old and new found fans of the band will be looking forward to.