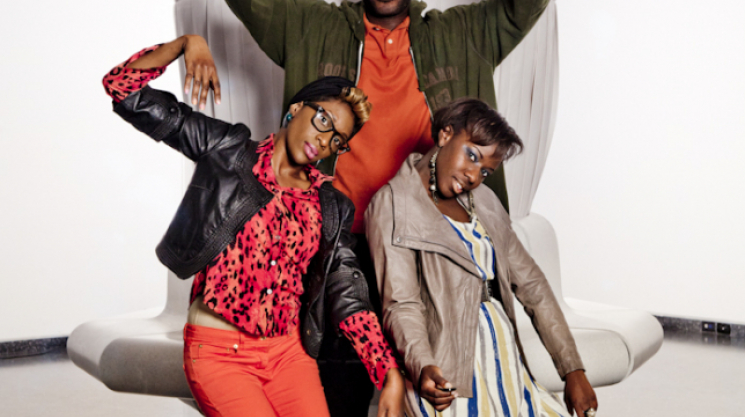 Fri, 10/27/2017 - 11:16 by karyn
Over the past decades, the notion of empowerment has been a fundamental concept in various social initiatives and cognitive studies. While the term 'empowerment' only came into usage in social work and psychology in the 1980s, the origins of the notion finds its roots in pioneering works dating from the 1960s1. Today, the concept often finds itself diluted and de-politicized. Empowerment was never about control, but rather about a person's capacity for making informed, conscious choices which would then give the individual freedom to act and create. Since, the word empowerment has been thrown left and right on so many occasions, that unfortunately, it also grew a negative connotation. But what if you applied the core idea of empowerment to photography, a visual language with the power to move people?
Founded by National Geographic Traveler award-winning photographer Andy Lin in 2009, the Self-Portrait Project invites us to reflect on empowerment and connectivity through multimedia. Supported by Lin's rich sociological pedigree and his work as co-founder of Other Worlds2, the project's philosophical and spiritual beginnings reside in alternative economies from around the world. As described on its Facebook page, « the Self-Portrait Project begins with a metaphorical premise: that to catalyze a positive and healing inertia in the world, one must first see one's self honestly in the mirror and then, to take responsibility for what one sees. » In other words, the idea is that presented with the opportunity to be in full control of their portrait - being both the photographer and the model - a user is bound to feel a sense of empowerment and hence create a far more honest and representative image. Lin explains: « When you look at a Self-Portrait Project self-portrait, you're looking at people who are looking at themselves. It's a uniquely voyeuristic image, and because of that, it's a uniquely honest and vulnerable image. I think it's hard to hate someone who's naked in front of you, who's that vulnerable. »
Used as a catalyst for social change in countries where people have been marginalized or victimized, the Self-Portrait Project also provides a bolster for local economies in more privileged settings. As a matter of fact, in 2013 and 2015 respectively, the project travelled to Haïti and Palestine, where residents were invited to tell their own visual story. Opposite to photojournalism - the very notion of a photographer going into a setting where people are in a position of less power,  take and then leave - the Self-Portrait Project instead showed a testament to the resilience of those marginalized. With their full consent, the images taken by the locals were then leveraged in advocacy campaigns. Today, the artistic experience sees its stationary self-portrait kiosks and installation mirrors set up throughout Manhattan and Brooklyn, developing partnerships with locally rooted businesses and increasing their visibility. Via an app, the user's mobile device connects wirelessly and is turned into a remote trigger for the kiosk's camera shooting through the transparent side of a two-way mirror. While not figured explicitly, the notion of empowerment is implicit in the process: « You get in front of a mirror, you've got your remote control, and you've got full control over your own image, » says  Lin. While the setup has significantly changed over time, the introduction of the app launched in May brings the project way more along the lines of the award-winning photographer had envisioned for its future.
Through the app named 'Self-Portrait Project', a user can locate kiosks, take, edit and share photos, choosing what the world gets to see - literally and metaphorically. « This app lets you do that [have full control over your image]. Basically, I get to install these permanent mirrors all over the world, starting in New York, and the app will tell you where they are. You go to one, and then your phone transforms itself into the remote control. [...] One of the things I want to explore after I get the system going is to see if we can use it to somehow catalyze empathy in people and how to do that in the best possible way. How do you change someone's mind? How do you affect change with a photo? » Lin asks, leaving a subtle-not-so-subtle hint as to what he plans to make out of the project in the forthcoming years.
Conceivably inspired by street photographer Henri Cartier Bresson's « decisive moment3 » - which Lin is quite fond of - the interactive art and commerce project subverts today's imposed views on social change and connectivity. But it's only when you have a closer look into it that you realize how much more to it there is than just a simple two-way mirror, a camera and a user. In fact, the timbre and the colour of the project changes as more people get involved. When all is said and done, perhaps the most valuable takeaway from Andy Lin's Self-Portrait Project is its modern discourse on the notion of empowerment and its poignant look into the spirit of our time.
Visit the official website: https://selfportraitproject.com/
IG: @selfportraitp
___________
1 «Early theories of empowerment that developed in the United States are anchored in a philosophy that gives priority to the points of view held by oppressed peoples, enabling them not only to express themselves but also to gain power and overcome the domination to which they were subject.» Wise, Judith Bula. 2005. Empowerment Practice with Families in Distress. New York: Columbia University Press.
2 Other Worlds is a multi-media non-profit education and movement support collaborative « that seeks to document and disseminate cases of alternative economies around the world. »
3 In 1957, Cartier-Bresson explained the concept of the decisive moment to the Washington Post:«Photography is not like painting, there is a creative fraction of a second when you are taking a picture. Your eye must see a composition or an expression that life itself offers you, and you must know with intuition when to click the camera. That is the moment the photographer is creative.» Bernstein, Adam (August 5, 2004). "The Acknowledged Master of the Moment". The Washington Post.