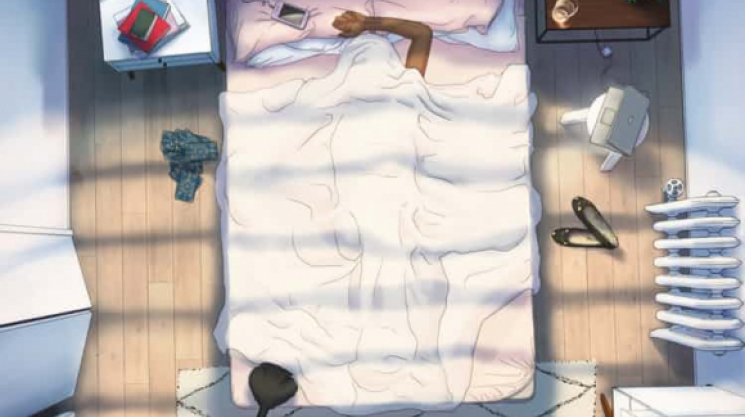 Tue, 07/31/2018 - 14:07 by karyn
For a lot of people, video games actually aren't that fun. If you suffer from anxiety or have a high-stress lifestyle, your downtime activity of choice might not be entering into a seemingly borderless digital world where you probably have to hide, flee or kill to survive. And we're not even talking about something as extreme as, say, Red Barrel's Outlast or Capcom's Resident Evil. How many times have we wanted to throw the controller after dying too many times in Mario? Even the most basic and classic games are notorious for making our stress levels rise. Tetris, anyone? For many, there is a growing need in our fast-paced, techy lives to slow down and breathe. To take five minutes to get that feeling of being overwhelmed under control. While there are some games that have been created to try and evoke a more calming emotional experience (Thatgamecompany's Flower comes to mind), even those seem to be geared more to the I'm-on-my-couch-at-home-and-just-smoked-a-joint audience, than the I-have-a-deadline-and-the-subway-is-late-and-platform-is-crowded-and-I'm-starting-to-feel-panicky audience. It was in part in response to this that Eve Thomas, a Montreal artist and editor, and Brie Code, a former programmer at Ubisoft and the founder of Tru Luv, got together to create #SELFCARE.
The premise of the game is that you get to stay in bed all day -- in your room, your safe space, surrounded by things that you love that are calming to you. Candles, plants, cozy bed linens (in the pattern of your choice), tarot cards, your cat. There are mini-games and exercises that are incorporated that aim to remind you to breathe, to feel tranquil and in control. No racing against the clock or trying to beat your best score in this app (or as Tru Luv refers to it, "companion"). And the game being available in app form allows you take take a #SELFCARE moment at any time -- on the subway, in the waiting room before an appointment, on your lunch break -- when ordinarily you'd probably be doing something like checking email or social media, which tends to add to anxiety or stress. In the words of the Tru Luv site, "You don't tell your phone what you need and your phone doesn't tell you what you need. Instead you work together. You help each other." 
With the #SELFCARE companion, you can stay in bed all day. Even if it's really just for five minutes.
#SELFCARE is available on IOS now.
Click here for more info on Eve, and here for more info on Brie's Tru Luv Studio.