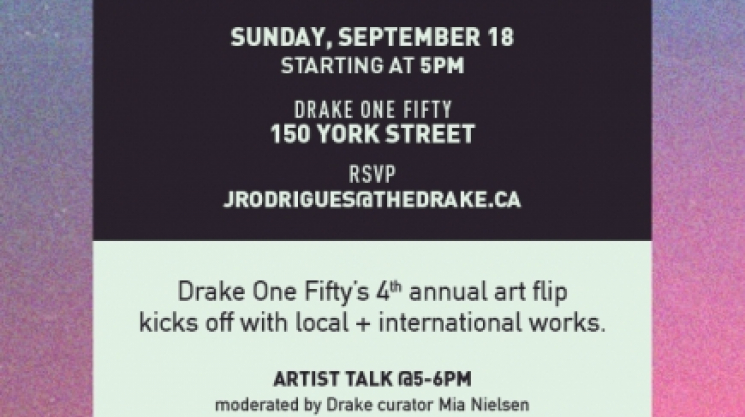 Tue, 09/13/2016 - 15:37 by karyn
Happening in TO this Sunday, September 18th: FOMO, an Exhibition Launch at Drake One Fifty.
FOMO is Drake One Fifty's 4th annual art flip -- an exhibition of both local + international works that'll nurture your GIF obsession. Featuring artists including Wendy White, Shaun Gladwell, Michael Vickers and Jen Mann, the installations, fluorescent abstract sculptures or murals will become a mainstay within Drake One Fifty's stunning interior from Sept. 18, 2016 - Sept. 15, 2017.
From 5pm-6pm, there will be an artist talk moderated by Head Curator Mia Nielsen, exploring the use of digital technology in art today, and DJs and video projections will follow.
Drake One Fifty is a space that is rooted in the design traditions of the 20th century, and this exhibition aims to propel the space into the future, putting a millennial spin on the environment. With fluorescent abstract sculptures, gradients, GIFs + selfies, it's sure to be an exhibition that will electrify The Drake's downtown outpost!
Drake One Fifty
150 York St., Toronto