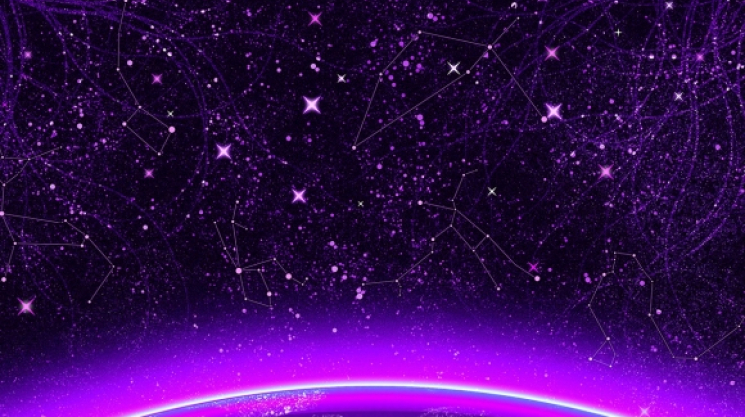 Fri, 06/30/2017 - 12:10 by karyn
Shanda Leer is your favourite tipsy aunt at a wedding. Besides making every pizza personal-sized, her three talents are hosting, toasting and ghosting.
Cancer
What you want seems far away but there's a winding path covered with shrubbery, so in actuality, it's almost just around the corner. Forget the straight and narrow—follow the trail. And don't talk to that smart mouth bird along the way. He's just gonna bring you trouble.
Summer Jock Jam: Tootsee Roll, 69 Boyz
Leo
Don't trust the person looking back at you in the mirror. The only true reflection of self is the one you find at 3am when all is quiet except for you. Slumber is not the enemy. You are. Are you prepared for the battle? Did you bottle a fairy? Did you press your tunic?
Summer Jock Jam: Da Dip, Freak Nasty
Virgo
Take the bus to the beach. Look at the face of every passenger before you get off. Walk to the ocean until you are ankle deep and then find the smoothest stone without taking another step. Study its facets and grooves and patterns. Grip it tightly and throw it at your ex's car before running into the woods forever.
Summer Jock Jam: Get Ready to Bounce, Brooklyn Bounce
Libra
At what point will we realize the higher we aim the harder you fall? I say, keep it middle of the road. It might not be as thrilling but it's safer. Just never try. Settle. Relax. No one's expecting big things from you so why rock the boat. Jack? You're doing sea swell. 
Summer Jock Jam: Jump!, The Movement
Scorpio
Eye contact is one of the keys to relationship building. When you find a set you like, hold their pose with a steely gaze and never let go. As you feel the moisture drain from your face take comfort in knowing the person on the receiving end is falling hopelessly in love with you. You're not alone.
Summer Jock Jam: C'Mon N Ride It, Quad City DJs
Sagittarius
No one truly appreciates how unique you are—it's up to you to remind them. Everyone is faking it till they're breaking it. Except for you. You're the flower in a pot of dirt. Reach into your pocket and look at the value of the first coin you touch. That's the number of years you need to wait to peak.
Summer Jock Jam: Ready to Go, Republica
Capricorn
Take a pitcher of water and let it chill for 20 minutes before you add frozen fruit. Seal it air tight and keep it in your fridge. Only bring it out when guests come over. No one needs to know you generally drink water out of your hands from the bathroom taps. No one needs to know.
Summer Jock Jam: I Like It Like That, Tito Nieves
Aquarius
A knife is only as sharp as the person wielding it. Take care of your $14 Canadian Tire purchase as if it were Excalibur. You're the Lady of the Land O' Lakes, and we're slathered in your favour. I can't believe it's not faith-based. Bless.
Summer Jock Jam: 1-2-3-4, Coolio
Pisces
Open your mouth a look at the words that spill out. Their edges are sharp and rusty. Some would say abrasive. I would say uncomfortable. As if you took the fringe of a tablecloth and pulled without considering the meal laid upon it. Club soda won't remove the stain. Spit only.
Summer Jock Jam: Unbelievable, EMF
Aries
Questions about what it's all about are locked away. The key is at the top of a ladder. But that ladder is balanced on the backs of flamingoes stacked on top of gazelles, giraffes, hippos, and elephants, in that order. I just can't wait for you to be regent. 
Summer Jock Jam: Strike It Up, Black Box
Taurus
If a pad of Post-it Notes has 134 sheets and you have 32 original ideas a day, and you've only budgeted 2 hours a week to let yourself go, and the idea of buying stationery in this economy threatens your livelihood, but you need to be seen, why are you lonely?
Summer Jock Jam: Whoomp! There It Is, Tag Team & 95 South
Gemini
I bought dinner for one but want to share it with you. I only need a high five to feel drunk with you; hugs get me blackout. I don't know about anybody else but when I think about juice, I burp myself. Don't leave me behind—just check me overhead.
Summer Jock Jam: Come Baby Come, K7