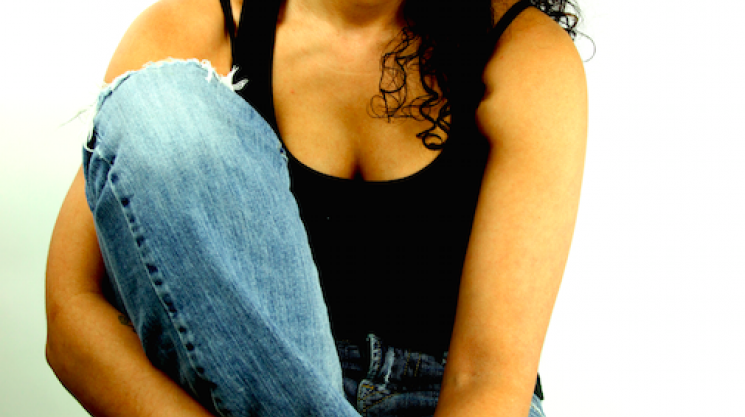 Thu, 09/04/2014 - 07:24 by Natasha Neale
Ladies and gentlemen, it's back! Grolsch Open House, one of the most talked about destinations at TIFF 2013, is raising the bar this year by spreading the creative spirit all along King Street West! To kick things off, this Thursday, from 6pm to 8pm, the Open House will be featuring live illustrations from a variety of emerging Toronto artists, including the fabulous Zara Diniz.
Zara is a Toronto-based painter and muralist who was formally trained at the Ontario College of Art & Design. Ever since picking up a paintbrush at the age of five, she has been fascinated with the physical properties of paint, the timeliness of the painting process, and the manipulation of the familiar and recognizable within what she refers to as "a painterly matrix." Essentially, for Zara, the physical act of using paint as a language is as relevant to the final product as the reflection of the world that the paint has created. 
Deeply influenced by her travels around the world, Zara's work often subtly incorporates imagery inspired by the individuals, cultures, and landscapes she's encountered along the way, and their fleeting, surrealist quality—seemingly emerging and fading simultaneously—has become her trademark style.
To watch her process firsthand, come on down to Grolsch Open House on Thursday at 6 PM, where she will be painting live to kick things off for TIFF Opening Weekend. Check out her art installation, grab a Grolsch Premium Lager and kick back in the public lounge area. 
In regards to having the chance to be a part of TIFF 2014, Zara notes, "It's definitely nice to feel a sense of community and to share the process of creation with other artists and patrons. […] I'm looking forward to painting and being a part of the whole event. Toronto really lights up at this time of year."
Grolsch Open House, Thursday Septemer 4th, 6pm-11pm
SE corner of Blue Jays Way and King Street West.