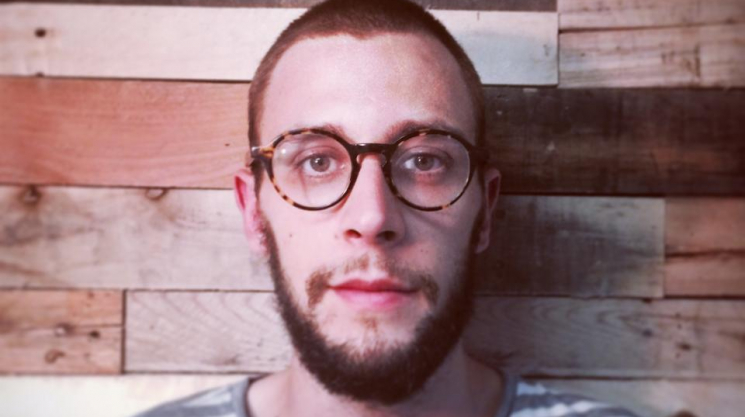 Wed, 09/03/2014 - 20:20 by Natasha Neale
It's that time of year! Everyone's getting excited for TIFF Opening Weekend, but why wait till the actual weekend to get in the spirit? This Thursday, Grolsch Open House will be kicking off the TIFF 2014 festivities with live illustrations from some of the best Toronto artists, including one of the greats, Drew Shannon. Come on down to see him in action from 6pm to 8pm. With amazing art installations, a public lounge area, free music programming and Grolsch Premium Lager, what more could you ask for?
Drew Shannon is an illustrator living and working in Toronto. He has created artwork for a variety magazines, newspapers and books, including the Globe and Mail, Reader's Digest, and Vice. In addition to his designs being featured in print and on the web, he started silkscreening t-shirts as a hobby in high school and has been figuring it out ever since. 
As an artist, Drew agrees that he finds it especially gratifying to be able to participate in a festival that celebrates so many different artists and types of art. "I really think it's great when multiple disciplines can come together to create something larger than the sum of their parts.  As an illustrator I value collaboration, so these kinds of events really draw me in." In terms of the medium of independent film and its value, he adds, "These films tell stories that draw from every aspect of the human experience, not just the myths and legends we've been told over and over again. I think it's important for people to place themselves inside someone else's story."
As for what he's most looking forward to this year at TIFF, I think his response is something many of us can get on board with: "Ryan Gosling. Period."
Come on down to the Grolsch Open House, a part of Festival Street, on Thursday between 6pm and 8pm to say hello to Drew Shannon and check out his work. Then grab a Grolsch, kick back in the public lounge area, and take it all in. You never know who you might see!
Grolsch Open House, Thursday  September 4th, 6pm-11pm 
SE corner of Blue Jays Way and King Street West