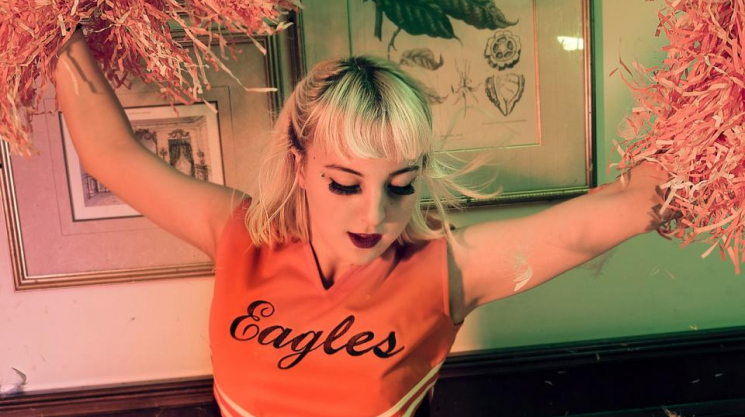 Fri, 09/05/2014 - 11:11 by Natasha Neale
Lowell is a Canadian singer and songwriter. Her music, an odyssey from electro-pop to indie rock, from fierce to sultry, is coupled with honest and empowering lyrics that aim to challenge and inform, on subjects ranging from sexuality to abuse to women's rights. And while her lyrical content is intelligent and heartfelt, it doesn't mean it isn't undeniably catchy and danceable. Her newest album, We Loved Her Dearly, is due out on Arts and Crafts on September 16th. She will be performing at TIFF's Festival Music House on September 8th. The invite-only event is a chance for film, television and music industry tastemakers to experience Canada's wealth of musical talent firsthand.
Having grown up with a close connection to independent film, performing at TIFF will be particularly special for her. "My mom works in independent film and has being doing so my whole life. I grew up around scripts, sets, and, of course, TIFF. […] I mean, in general if I perform, ever, it's going to be at an event that supports and celebrates artists, but TIFF is very special. […] It will be fun to be a part of it this year as opposed to just being a spectator! I think a few of the submitted films feature some of my songs as well."
As an artist who seems so bold and perceptive, both musically and lyrically, it's no surprise that Lowell has a special respect for independent film. She notes, "Based on my own personal idea of what independent film is, it encourages us to think instead of shutting our minds off. There's less to lose, so the films are less diplomatic. Diplomacy is just so… useless."
Lowell, along with A Tribe Called Red, The New Pornographers, Operators, and We Are The City, will be rocking out at the Festival Music House at Adelaide Hall this Monday. Not on the list? Don't sweat it. You can check out the Grolsch Open House a few blocks away (King Street and Blue Jays Way) for some ice-cold beer, free music programming, artist installations, food trucks and public lounge area.