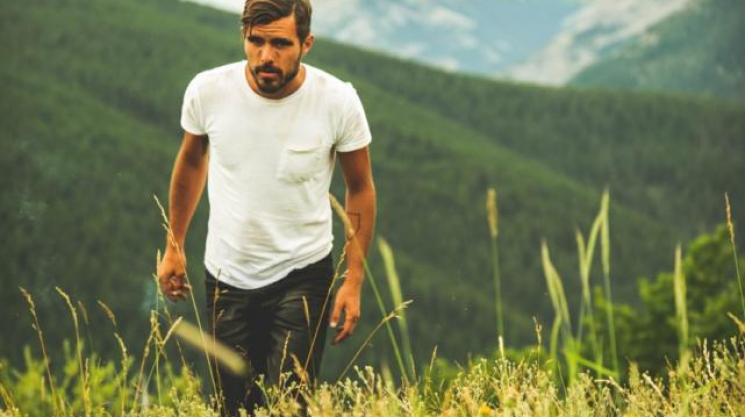 Fri, 09/05/2014 - 09:50 by Natasha Neale
Calgary's Reuben and the Dark is a collection of five multi-instrumentalists and vocalists led by Reuben Bullock. The group, known for its haunting folk anthems and introspective lyrics, explores the duality of human emotion—from dark and brooding to positively euphoric. Their soaring vocal harmonies, whether experienced on record or live, always have a lasting effect on their audiences. The Arts & Crafts ensemble will be performing at Festival Music House this Friday as part of TIFF Opening Weekend. The invite-only event is an opportunity for film and television industry tastemakers to experience firsthand Canada's wealth of musical talent during the height of the festival.
On making the trip from Calgary to play at TIFF, Reuben notes, "Festivals like TIFF are important for Canadian culture. For the arts. We're very happy to be a part of it.  [Independent film] is very important just to keep everything in check. To represent the artist and vision without compromise. It's the same as with music. I can enjoy listening to some big pop artists, but it's the Indy guys that make a difference, that change the way you think about things. It just allows for such a freedom of expression."
In terms of things that he's particularly looking forward to checking out at the festival, he discloses, "I really would like to check out The Valley Below, a Calgary film some friends were involved in. I'm excited about the whole fest though, just to come to Toronto and take it in."
Reuben and the Dark takes the stage this Friday, 6:30pm, at the Festival Music House at Adelaide Hall. If you're not on the list, no worries. You can check out the Grolsch Open House a few blocks away (King Street and Blue Jays Way) for some ice-cold beer, free music programming, artist installations, food trucks and public lounge area.