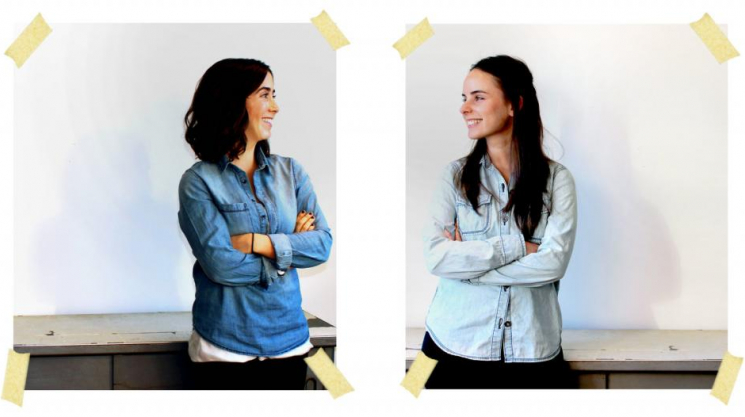 Sun, 09/07/2014 - 13:28 by Natasha Neale
Friends since Kindergarten, Marissa Maislin and Michelle Organ have always had a passion for art and crafting. At a certain point the two realized they needed a space that would allow them, and others, access to tools, equipment and materials to work on creative projects. The Shop was created to connect like-minded creative people in an environment where they could bounce ideas off one another and work together. 
With the motto, "Make, learn, sell," the Shop offers not only a wood shop, ceramic studio and communal work spaces, but also classes and workshops where people can learn anything from spoon carving to script lettering. They're even working on a retail platform where members can sell their creations. This Sunday, Marissa and Michelle will be taking their skills down to Festival Street and doing a Shop Pop-Up Workshop at the Grolsch Open House.
"We love TIFF for being such a fun and positive event that brings together people from all over the city to enjoy great films. As makers, it is always rewarding to be in the same environment as other artists and all get to work together. It's an added bonus to be able to share our craft with other artists that we admire."
So come and get crafty with Marissa and Michelle this Sunday, from 6pm to 8pm, at The Shop Pop-Up Workshop at Grolsch Open House. Justin Peroff of Broken Social Scene will be spinning, beer will be flowing, and the featured food trucks will be Buster Cover, Portobello Burger and Momofuku. Not a bad way to spend a Sunday!
Grolsch Open House, Sunday September 7, 6pm-11pm
The Shop Pop-Up Workshop: 6pm-8pm
SE corner of Blue Jays Way and King Street West